Chinese Mail Applications Made Great Headway: Open-source System Postfix Will Support IETF Multilingual Email Protocol EAI
Recently, Postfix, one of the 3 major open-source email systems in the world, released its new system that supports IETF (Internet Engineering Task Force) multilingual email protocol standard on the homepage of its official website. China Internet Network Information Center (CNNIC) has taken the lead in formulating SMTP Extension for Internationalized Email (No.: RFC6531), the core international standard for multilingual email address, and has greatly funded the development of the first version of Postfix. 
In June 2012, the first multilingual email was officially sent out. The protocol standard that was formulated under the leadership of CNNIC enhanced the influence and raised the voice of China in the field of international Internet standard, marking an important move of China from a big country to a power in terms of Internet. Lu Wei, Minister of the State Internet Information Office of China, mentioned at the ICANN 50 London that wrapped up recently that the Office would support CNNIC to fully promote the support of .CN to IPV6, DNSSEC and Chinese emails and so on, so as to move towards the next-generation secure and reliable Internet in an all-around way. Along with the implementation of ICANN's new gTLD program, Chinese domain names will become an important force that drives China to transit to the next-generation Internet. As a typical application of Chinese domain name, Chinese email is an important driving force for the popularization of Chinese domain names. The Postfix system that is jointly developed by CNNIC, IETF technical experts and open-source system experts, is a breakthrough made in the aspect of internationalized application of Chinese emails, and is expected to benefit all Chinese communities and non-English communities.
Postfix, one of the 3 major open-source email system in the world (the other 2 are Qmail and Sendmail), was born in 1996. It is an MTA (Mail Transfer Agent) software developed by Wietse Venema, a renowned security expert, under the GPL protocol of IBM. Thanks to the unique design concept, Postfix has become an excellent open-source mail system with abundant functions as well as great scalability and security. Some experts believe that, based on the global popularity of Postfix, the announcement of Postfix that supports multilingual email will greatly facilitate global deployment and application of multilingual emails.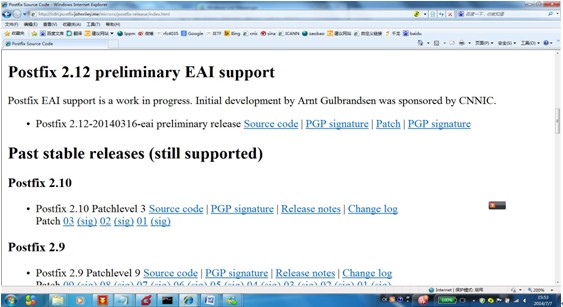 Fig.1: The Initial Version of EAI POSTFIX Sponsored by CNNIC was Released
Industry insiders believe that, after Coremail became China's first commercial company that supports mail systems and services that are in conformity with multilingual email technical standards, the declaration of the major international open-source software to support multilingual email protocol will greatly promote the global popularization and promotion of the technical protocol. Numerous Postfix-based mail companies will be allowed to download postfix for free to set up their own multilingual email system. The new system is available in all download centers of postfix.
Link:
http://www.postfix.org/download.html
Recently, Postfix has upgraded its support to multilingual email to Postfix 2.12 experimental release, namely, the system's function has reached the level of launch, and an official version number may be assigned after a period of stable operation of the codes.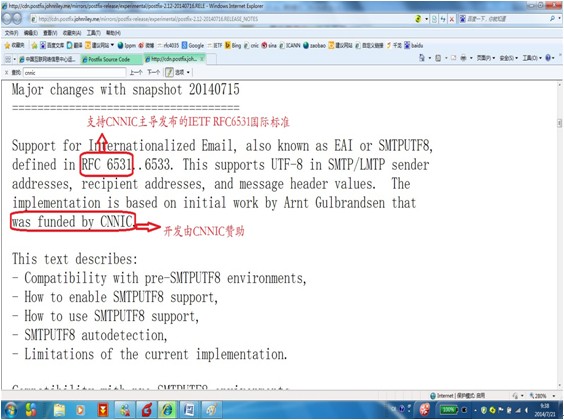 Fig.2:  Release Notes of EAI POSTFIX    
A brief introduction to multilingual email:
Multilingual email refers to the email that uses internationalized multilingual mailbox. Internationalized multilingual mailbox refers to the email address that contains non-English characters including Chinese characters and Japanese characters, etc., for example, "钱华林@中科院.中国". The original international technical standard for email technical protocol does not support email sending from internationalized multilingual mailbox. In order to support the use of internationalized multilingual mailbox, the international technical standard formulated by IETF for internationalized multilingual mailbox (also known as international mail address) must be supported.

Contact Us

TEL 010--58813000
Address:Floor 1, Building 1, Software Park, Chinese Academy of Sciences, 4 South 4th Street, Zhongguancun, Beijing
Postcode:100190
Tel:8610-58813000
Fax:8610-58812666
Website:www.cnnic.cn
    www.中国互联网络信息中心.中国
Email:service@cnnic.cn(For Service)
   supervise@cnnic.cn(For Complaint)