Major Progress Made in Application for Email in Chinese Google Announces Support for Technical Protocols on Multilingual Email
On August 5, 2014, US Time, global email service provider Google announced on its official blog that it will support IETF RFC6531 and other international technical standards on multilingual email. RFC6531 is formulated under the leadership of China Internet Network Information Center (CNNIC).
According to Google, the IETF released the technical standard on multilingual email in 2012, but the implementation of the standard requires the support and adoption of email service providers worldwide. "The technology is there like a mountain. There has to be a first person to climb this mountain, and Google is willing to be that one," said a technical staff of Google.
From August 5, 2014, US Time, GMAIL will be able to receive and send emails from and to email addresses in multiple languages. In the near future, Google will provide multilingual email box registration service. Google official blog:
http:// http://googleblog.blogspot.com/2014/08/a-first-step-toward-more-global-email.html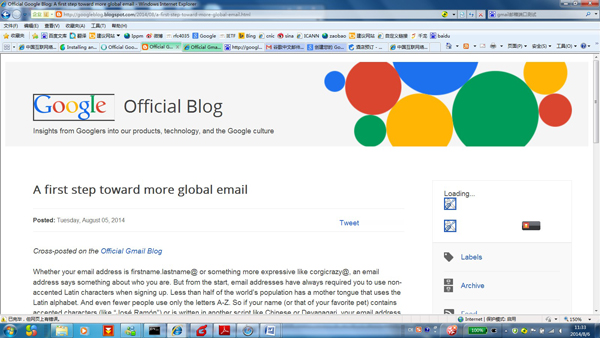 Figure 1: "A first step toward more global email" at Google official blog
So far, the domestic email service provider COREMAIL has taken the lead in realizing multilingual email technology in its products, and the top three mainstream open source email software in the world also support multilingual email technology. According to experts in the industry, more email service providers are expected to provide multilingual email service.
Yao Jiankang, leading author of IETF RFC6531 and senior engineer of CNNIC, performed a communication test with GMAIL using a email address in Chinese (provided by domestic email service provider COREMAIL), and the results showed that GMAIL is capable of smooth correspondences with email addresses in other languages now.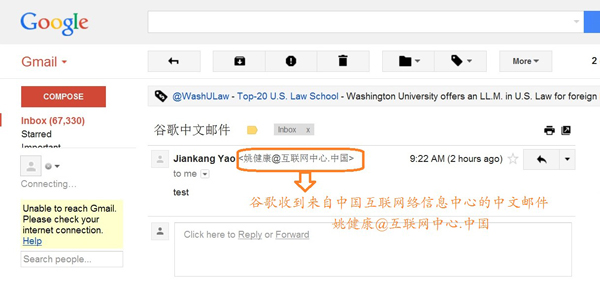 Figure 2: Correspondence between an email address in Chinese and Google GMAIL
Contact Us

TEL 010--58813000
Address:Floor 1, Building 1, Software Park, Chinese Academy of Sciences, 4 South 4th Street, Zhongguancun, Beijing
Postcode:100190
Tel:8610-58813000
Fax:8610-58812666
Website:www.cnnic.cn
    www.中国互联网络信息中心.中国
Email:service@cnnic.cn(For Service)
   supervise@cnnic.cn(For Complaint)