The First ICANN Global Engagement Center to Open in Beijing
On April 8th, 2013, ICANN President and Chief Executive Officer (CEO) Fadi Chehadéannounced in ICANN's 46th public meeting in Beijing that ICANN would open its first new global engagement office in Beijing, which would be undertaken by CNNIC under the guidance of the Chinese Academy of Sciences. Chehadé said that as an organization responsible for the allocation and management of the global Internet fundamental resources, ICANN would deepen the integration and exchanges with the local Internet community, enhance mutual understanding and mutual trust and jointly promote the development of global Internet by opening the engagement office.
The opening of ICANN Engagement Center-Beijing is an important component of ICANN's global strategy of "One World, One Internet". ICANN Board Chair Steve Crocker pointed out that through the localized operations of its international Internet management, ICANN could know in advance the problems and the focus of debates, seek the help and support of the Internet community and jointly enhance the stable development of the ecological environment of local Internet. Madame HU Qiheng, Honorary Chairman of CNNIC Steering Committee and President of the Internet Society of China, believed that as ICANN's first global engagement office, ICANN Engagement Center-Beijing would be not only a new link for ICANN to better develop and promote China's Internet community, but also a new platform for China's Internet community to better contribute to the development of the global Internet.
ICANN made a prudent choice for the location of the engagement office, comprehensively considering the nature, overall strength and industry positioning of the operating unit. Dr. Xiaodong LEE, CEO of CNNIC, said that as the location of ICANN's first global engagement office, CNNIC would invest necessary human and material resources in the construction of the center and actively carry out its functions including the coordination, communication, as well as operation, in order to provide effective, long-term and stable services for ICANN to serve China's Internet industry and the international Internet community.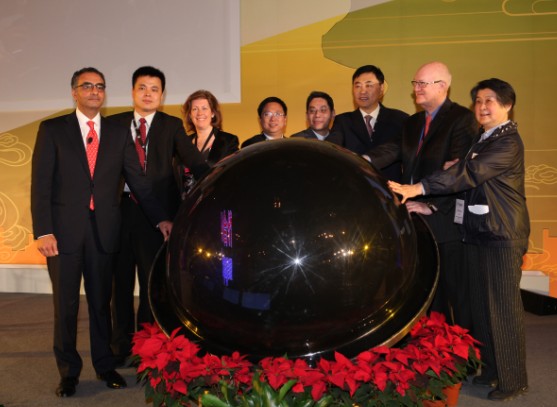 Contact Us

TEL 010--58813000
Address:Floor 1, Building 1, Software Park, Chinese Academy of Sciences, 4 South 4th Street, Zhongguancun, Beijing
Postcode:100190
Tel:8610-58813000
Fax:8610-58812666
Website:www.cnnic.cn
    www.中国互联网络信息中心.中国
Email:service@cnnic.cn(For Service)
   supervise@cnnic.cn(For Complaint)