CNNIC Participated in the Second China (Guangzhou) International Innovation Exposition
The second China (Guangzhou) International Innovation Exposition (the EXPO) was held on Dec, 19th. With the theme of 'assembly of the innovative resources to accelerate the technology transfer', the EXPO displayed the latest inventions, innovative achievements, and international cooperative programs. The representatives from Chinese Academy of Sciences (CAS) participated in this EXPO. Mr. Wenlong ZHOU, vice president from CAS and Mr. Qingliang WAN, the secretary of Guangzhou Municipal Committee paid a visit to the CAS exhibition hall.
On behalf of CAS, CNNIC participated in this EXPO and displayed the demonstration of IoT-RNS and IoT sensor access. The IoT-RNS is the IoT basic support platform to provide the public services as ID registration, resolution and searching for the multiple IoT industries and platforms. No matter what type correspondence identification adopted, the identification registration, resolution and searching services of this platform can be adopted for resources positioning, addressing access within and among each IoT application through IoT identification, and therefore achieve the interconnection and communication with each IoT application. The platform of China Internet Network Information Center of CAS cooperated with the IoT sensor access platform of WIOT, Guangdong and played a fundamental support role for 'the construction of the national level smart city demonstration' of Lecong Town, Foshan City of Guangdong province.
The EXPO visitors expressed their strong interests in the service channels and the potential value brought about by the IoT-RNS, and meanwhile regarded IoT-RNS as the basic role to the interconnection and communication among each IoT field, and the current demonstration as the favorable reference to other applications.
In future, base on the enterprise self-administration and information security, CNNIC will support the competent departments, IoT application development enterprises for the IoT interconnection and communication through the self-control of IoT identification resources by each enterprise, to accelerate the industrial work division and improvement of the efficiency, and promote the cross-sections, fields and scale development of IoT industry.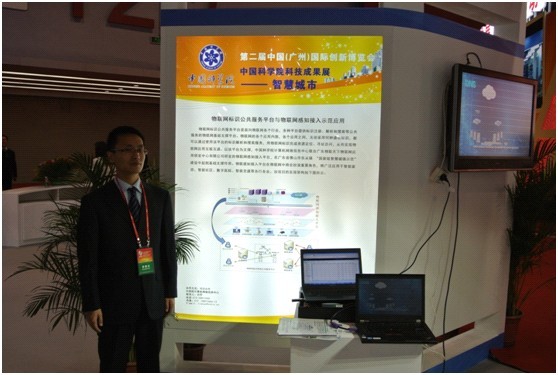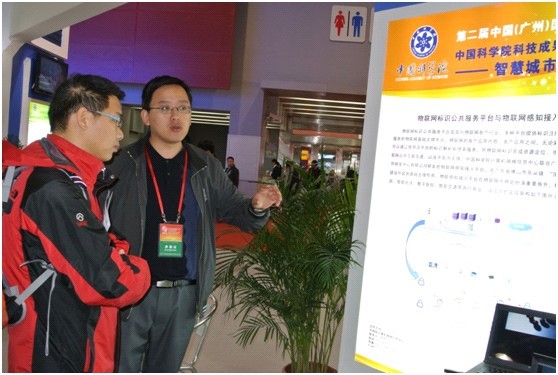 Contact Us

TEL 010--58813000
Address:Floor 1, Building 1, Software Park, Chinese Academy of Sciences, 4 South 4th Street, Zhongguancun, Beijing
Postcode:100190
Tel:8610-58813000
Fax:8610-58812666
Website:www.cnnic.cn
    www.中国互联网络信息中心.中国
Email:service@cnnic.cn(For Service)
   supervise@cnnic.cn(For Complaint)