APEC Supports CNNIC to Promote Multi-lingual Mailbox Technology Deployment
The general secretariat of Asia-Pacific Economic Cooperation (APEC), located at Singapore, announced that it supports China Internet Network Information Center (CNNIC) to deploy and promote multi-lingual mailbox technology, and will allocate APEC special funds as well as relevant international resources to assist CNNIC's work in the Asia Pacific region on July 22, 2013. As such work is highly appraised by APEC, the multi-lingual mailbox technology has received substantial support from the governmental circle in the Asia Pacific region, which will contribute to its promotion and application in this region.
Multi-lingual mailbox is also called international mail address, which means any email address containing Chinese, Russian, Korean, Japanese or other non-English characters, for example, "钱华林@中科院.中国". The application and promotion of multi-lingual mailbox will help people in different countries to use their native languages in email addresses to receive and send emails, shortening the digital gap and making the Internet application more friendly and diversified.
As the main formulator of the international standards on the multi-lingual mailbox technology, CNNIC is committed to the promotion and deployment of these standards in global Internet communities and to this end has received much guidance and support from the competent departments and leaders in the Chinese Academy of Sciences, Ministry of Industry and Information Technology, and the Ministry of Foreign Affairs.
While widely recognizing the multi-lingual mailbox work, representatives from various economic entities of APEC expected that China and CNNIC, as the formulator of relevant standards and fore-runner of the technology, will help other economic entities of APEC to deploy this new technology, and expressed their willingness to do the follow-up work of this project jointly with CNNIC.
At the same time, CNNIC will hold a special forum during APEC Telecommunications and Information Working Group (APEC TEL 48, Hawaii) in Sep. 2013 and invite representatives of each economic entity of APEC to discuss about the deployment of multi-lingual mailbox. CNNIC plans to conduct a series of activities with the support of APEC during the 2014 APEC Chinese Year, in order to further promote the deployment of multi-lingual mailbox.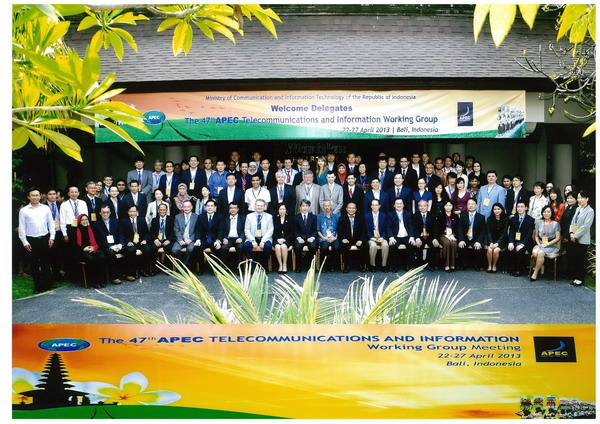 Contact Us

TEL 010--58813000
Address:Floor 1, Building 1, Software Park, Chinese Academy of Sciences, 4 South 4th Street, Zhongguancun, Beijing
Postcode:100190
Tel:8610-58813000
Fax:8610-58812666
Website:www.cnnic.cn
    www.中国互联网络信息中心.中国
Email:service@cnnic.cn(For Service)
   supervise@cnnic.cn(For Complaint)