CNNIC's Face Recognition Solution Won "Intelligence Beijing" Prize for Excellent Solutions
On December 19, 2013, at the prize-giving ceremony of the 2nd "Intelligence Beijing" competition, "Identity Authentication Solution Based on the Face Recognition Cloud Platform" submitted by China Internet Network Information Center (CNNIC) won "Intelligence Beijing" Prize for Excellent Solutions.
In recent years, CNNIC has been committed to exploration into technical applications of biological recognition, especially face recognition. In 2013, CNNIC, by relying on its own technologies and making use of machine learning algorithm, successfully built a set of cloud service platforms for face recognition, which has reached international standard in terms of "face detection in large-angle range", "face recognition under complicated light rays" and "3D face modeling", etc.
It is reported that the solution will play an active role in domain name registration management, network security and social management, etc.
Firstly, under the precondition of satisfying the requirement of domain name registration management policies, the solution allows registrants to register their domain names conveniently and efficiently. The authentication technologies of face recognition allow domain name registrants to verify their identities online and in a real-time manner, thereby reducing the cost of manual verification and providing a technological basis for rapid filing in the future.
Secondly, the solution helps promote the construction of network security and trust system. Nowadays, the Internet is plagued by frequent security incidents and frauds. According to CNNIC report, 74.1% of the Internet users experienced security-related problems in the past half year. The traditional password-based identification system is prone to the risk of password being stolen or falsified, etc. The solution allows precise and rapid matching between network equipment and person in real life, and thereby effectively preventing and reducing Internet-based criminal behaviors. The solution is expected to provide great convenience to Internet services that are based on verification of real identity, such as e-commerce, instant messaging, online community, love and marriage and friend making, etc.
In addition, the solution is of great innovative significance to social management. Now, China's social management is plagued by low level of informatization and defective credit management system, etc. The solution allows precise, convenient, reliable and rapid recognition of participants in social activities, innovating the social management mode from the perspective of subject, and providing government management and business operation with a type of new and effective technological means.
Currently, the solution has been on trial in some registrars and some sectors in Beijing.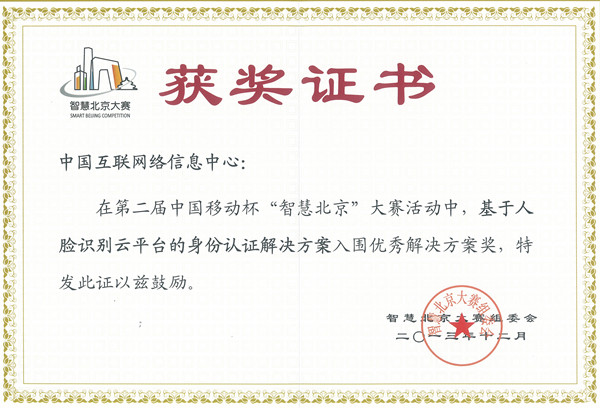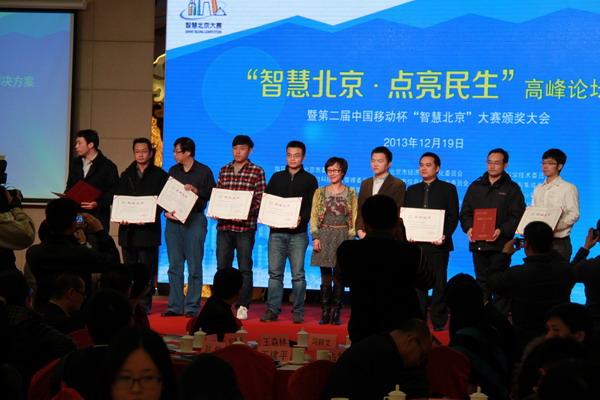 Contact Us

TEL 010--58813000
Address:Floor 1, Building 1, Software Park, Chinese Academy of Sciences, 4 South 4th Street, Zhongguancun, Beijing
Postcode:100190
Tel:8610-58813000
Fax:8610-58812666
Website:www.cnnic.cn
    www.中国互联网络信息中心.中国
Email:service@cnnic.cn(For Service)
   supervise@cnnic.cn(For Complaint)